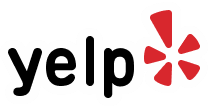 Re-Empty the Nest
According to a recent Pew Research Center report, about 52% of young Americans ages 18 to 29 are now living with at least one of their parents. If you've found yourself moving back to your childhood home and are ready to get back out on your own, or if you're a parent with an adult child living at home and you're ready to get back to your empty-nest lifestyle, Yelp wants to help you "Re-Empty the Nest" by easing the financial stress that can often come with a move.
Sorry, submissions are closed!
What will I win?
Select recipients will be issued a $2,000 gift card that can be used to cover moving expenses, cleaning services related to the move, or other pros to make the transition easier. As a company whose mission it is to connect people with great local businesses, Yelp has an expansive network of qualified home pros ready and waiting to help with the job!
How Do I Enter?
Entering for your chance to win is easy. Simply, submit a Request a Quote (via the Yelp app) for movers, home cleaning or another home service, and upload a screenshot of the quote you receive by completing the form above. Don't forget to let us know why you'd like Yelp's help to re-empty the nest.
Parents and their adult children may enter, with a limit of one entry per household. Must have a free Yelp user account to participate.
How Do I Request a Quote?
Open the Yelp app or visit www.yelp.com. Find a local business you are potentially interested in hiring for help with you or your child's move, choose the "Request a Quote" option, and go through the flow of questions to request your quote!